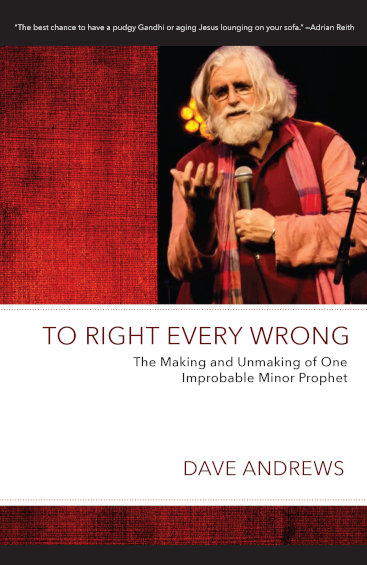 Martin Wroe - Greenbelt
More Information:

·
wecan.be
·
Waiters Union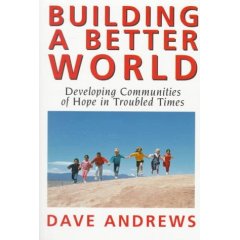 Building A Better World...
'I believe the key to the kind of community we hope for is to be found in this book!'
John Woodley, Senator, Australian Democrats.
'Passionate yet practical, utopian yet realistic, Dave Andrews' book, Building A Better World, is a primer for building community. In a time of marginalisation, quiet desperation and despair, Andrews' challenge is irresistible and essential.'
Danni Moore, Reviewer, On Being
'This book does have the power to transform! From cover to cover Dave Andrews is selfless in his approach to his readers – his obvious desire being to share with us everything he has learnt, through painful experience, and philosophical, pychological and sociological research, about community life and its realistic development. The book moves clearly from theory (to) practice, demonstrat(ing) how people who are committed (can) creat(e) the kind of life-giving communities for which we all long.
Appropriately, one feels that one fitting response to the message of this "sharing" book is to "share" the book itself!'
Christine Cornish Henderson, Journey
'Dave Andrews has long excited our admiration for his work with marginalised people. In his book Dave shows his wisdom, his humour, his passion, and his faith in his fellow human beings. Dave makes us ask (ourselves) if we can "Build A Better World"? - if there were more people like(Dave and Ange to inspire us, we would be able to reply with a resounding, "Yes!".'
Charles Elliott, Dean, Trinity College
"A lot of what Andrews says makes sense. He knows about the importance of love, tenderness and involvement, just values, good strategies and requisite resources to bring about change. He doesn't flinch from the stance that hope by itself is not enough to bring about change, that empowerment must be part of the equation. (He) is specific, giving illustrations (of) actions to transform the lives of the poor, strategies of emergency relief, formative education, direct action, model formation and community development."
Allan Halladay - Senior Lecturer in Social Work University of Queensland
'Dave Andrews writes on issues that are dear to my heart - community and mission.
The book is enriched by a wealth of experience, and illustrates how we can live our lives prophetically in the context our times.'
Jim Wallis, Editor, Sojourners
'This book should come with a government health warning:
TAKEN SERIOUSLY IT COULD CHANGE THE WORLD.'
Simon Mayo, Announcer, BBC Radio 1.